***ATTENTION: The NHC has issued its final advisory on Imelda... Public Advisories from the Weather Prediction Center will provide updates as long as the system remains a flood threat. All graphics below have expired. ***
NHC Important Links:
Discussion
/
NHC Public Advisory
/
NHC Forecast
/
Wind Probs
/
Archive
Projected Path with Watches and Warnings
Additional Projected Path Swath
Most Likely Arrival Time of Tropical Storm Force Winds
Most Reasonable Arrival Time of Tropical Storm Force Winds
Hurricane Force Wind Probabilities
Tropical Storm Force Wind Probabilities
Imelda Floaters
Other Imelda Floaters:
TropicalTidbits
-
WeatherNerds
-
GOES16
Flash Flood Potential
Rain Forecasts
Surface Wind Field
Cumulative Wind History
Imelda Past Track History
Top Analog Tracks For Imelda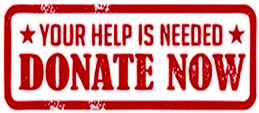 Who's Tracking The Tropics?!
25 Visitors Tracking The Tropics!
1 Visitor
Browsing This Page! Most ever online were
%MOSTONLINE_COUNT%
on
%MOSTONLINE_DATE%
during
Hurricane Dorian!
Live Current and Future Winds
Facebook Comments