Call your insurance company or agent and ask for an insurance check-up to make sure you have enough homeowners insurance to repair or even replace your home. Don't forget coverage for your car or boat. Remember, standard homeowners insurance doesn't cover flooding. Whether you're a homeowner or renter, you'll need a separate policy for it, and it's available through your company, agent or the National Flood Insurance Program at www.floodsmart.gov. Act now as flood insurance requires a 30-day waiting period.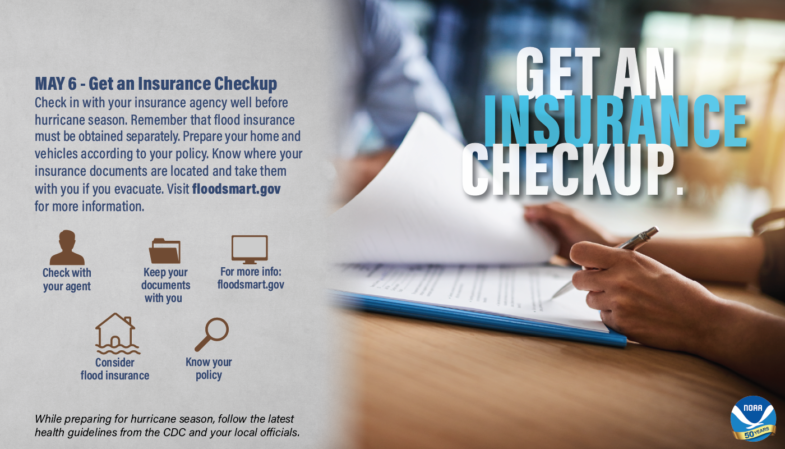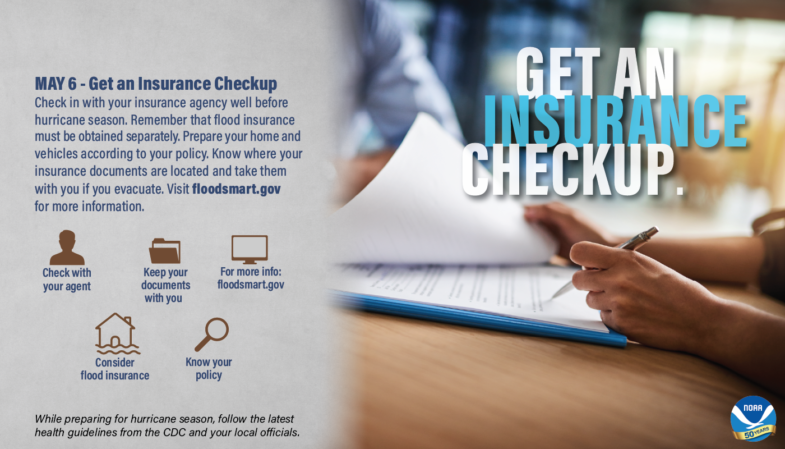 Thanks to NOAA for the above graphic and video!
Insurance Guide: If Disaster Strikes, Will You Be Covered? Thanks to FLASH for the PDF below!
[embeddoc url="https://trackthetropics.com/wp-content/uploads/2017/05/ActuarialFoundationInsuranceGuideEnglish.pdf"]
The National Flood Insurance Program
The National Flood Insurance Program aims to reduce the impact of flooding on private and public structures. It does so by providing affordable insurance to property owners and by encouraging communities to adopt and enforce floodplain management regulations. These efforts help mitigate the effects of flooding on new and improved structures. Overall, the program reduces the socio-economic impact of disasters by promoting the purchase and retention of general risk insurance, but also of flood insurance, specifically. Please visit www.FloodSmart.gov for more information!
Facebook Comments