If you plan to ride out the storm in your home, make sure it is in good repair and up to local hurricane building code specifications. Many of these retrofits do not cost much or take as long to do as you may think. Have the proper plywood, steel or aluminum panels to board up the windows and doors. Remember, the garage door is the most vulnerable part of the home, so it must be able to withstand the winds.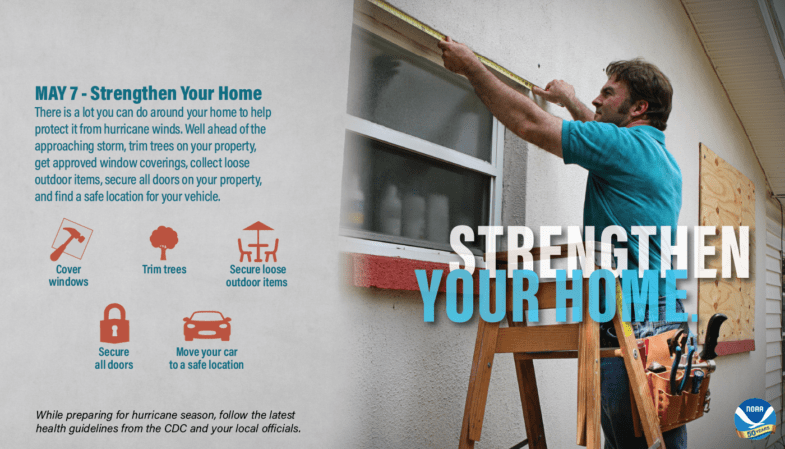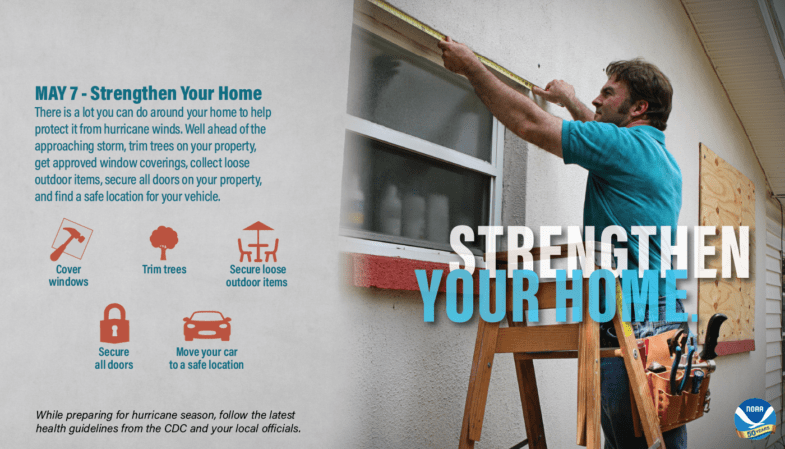 Thanks to NOAA for the above graphic and video!
Help protect your present dwelling by retrofitting your home. The most important precaution you can take to reduce damage to your home and property is to protect the areas where wind can enter. According to recent wind technology research, it's important to strengthen the exterior of your house so wind and debris do not tear large openings in it. You can do this by protecting and reinforcing these four critical areas:
A great time to start securing, or retrofitting, your house is when you are making other improvements or constructing additions. Remember: building codes reflect the lessons experts have learned from past catastrophes. Contact the local building code official to find out what requirements are necessary for your home improvement projects. You can view the rest of this information on my page: Tropical Cyclone Safety.
Below are some videos on protecting and strengthening your home…
Find additional tips and videos on protecting and strengthening your home at FLASH: Protect Your Home.
Facebook Comments