Many Americans rely on their neighbors after a disaster, but there are also many ways you can help your neighbors before a hurricane approaches. Learn about all the different actions you and your neighbors can take to prepare and recover from the hazards associated with hurricanes. Start the conversation now with these Neighbor Helping Neighbor strategies.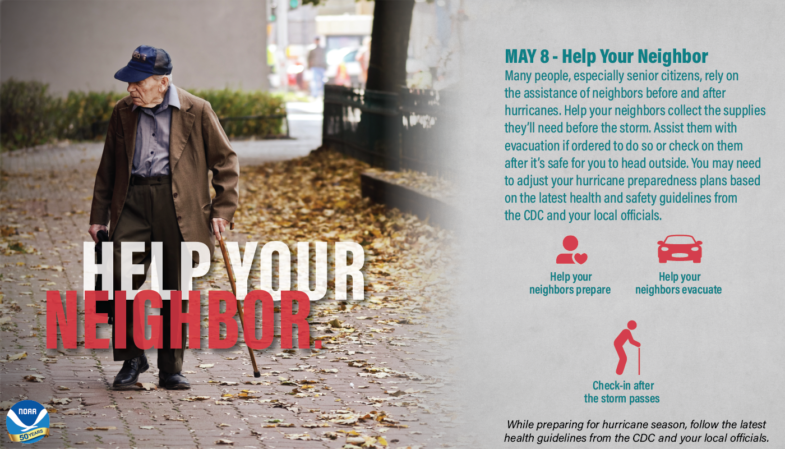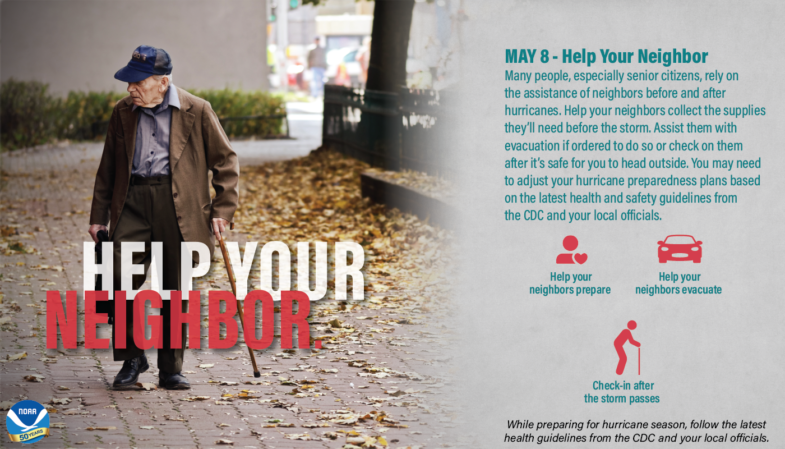 Thanks to NOAA for the above graphic and video!
Neighbors Helping Neighbors Through Preparedness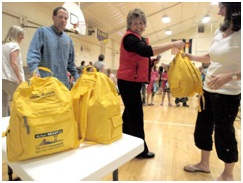 Comprehensive preparedness requires the whole community to participate and FEMA places tremendous value on communities that embrace a local "Neighbors Helping Neighbors" approach. Neighbors Helping Neighbors empowers community leaders to involve and educate individuals from their community about simple steps one can take to become more prepared. Forty-six percent of individuals expect to rely a great deal on people in their neighborhood for assistance within the first 72 hours after a disaster. When the whole community comes together to respond to and help recover from these emergencies – neighbor helping neighbor – we can often meet the needs of everyone.
The Neighbor Helping Neighbor approach seeks to support state, tribal and local agencies, civic organizations, faith-based groups and other community organizations that serve the whole community. FEMA works to provide these organizations with additional tools and preparedness training opportunities so they can become more prepared. This includes Independent Study 909 – Community Preparedness: Implementing Simple Activities for Everyone and the Community Preparedness Toolkit.
Please read more about Neighbors helping Neighbors over at Ready.Gov!
Facebook Comments